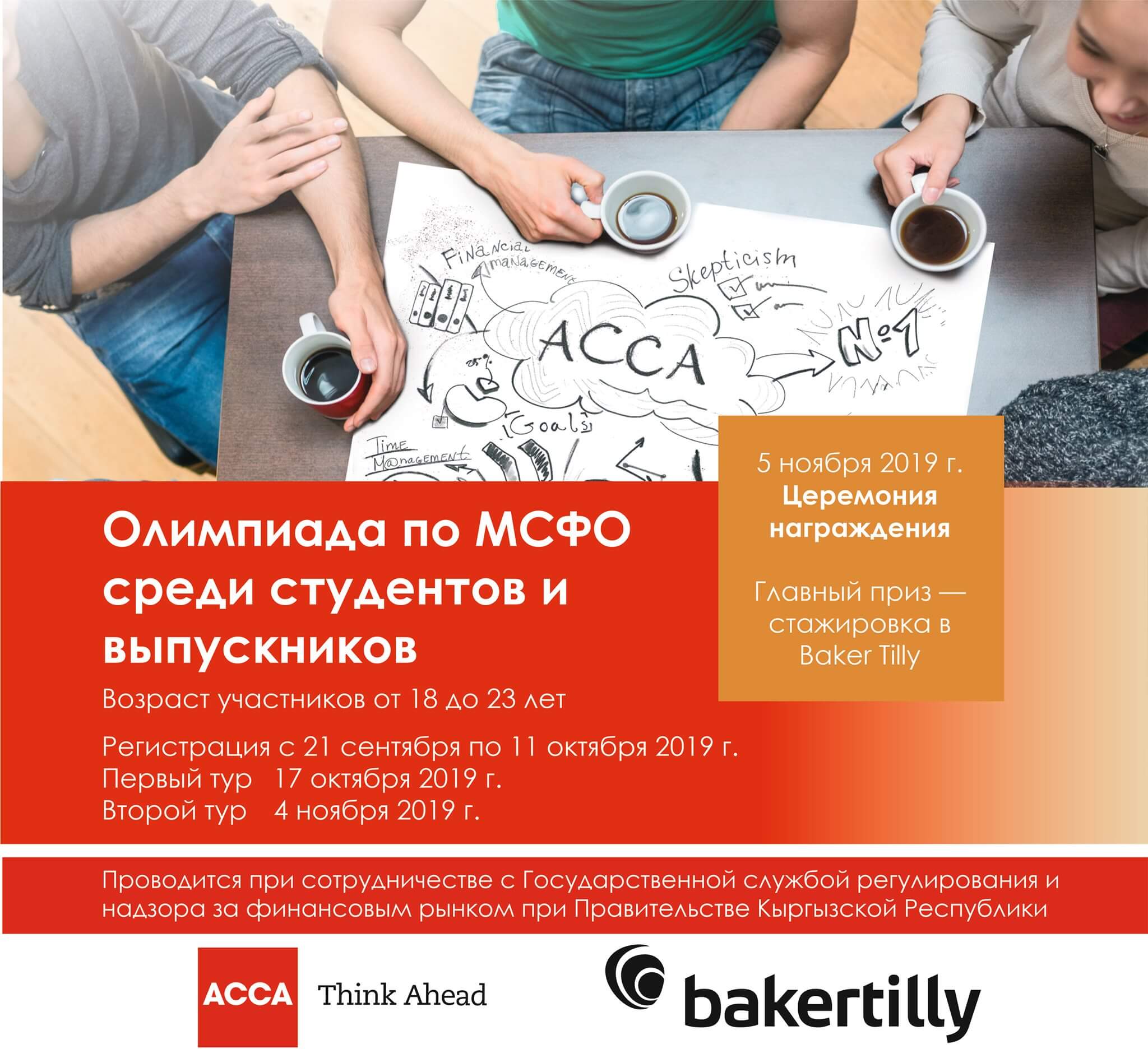 19.09.2019 17:13
Are you a student or a graduate and interested in finance? Do you want to get an internship or a job at the leading Company in the market? Don't miss the chance – take part in the "IFRS Olympiad among students and graduates"!
REASONS TO PARTICIPATE
You will be able to check your IFRS knowledge and skills and get an opportunity to take an internship and further employment with the international audit firm Baker Tilly in Kyrgyzstan. Challenge yourself!
The Olympiad is supported by ACCA Kazakhstan and Central Asia (The Association of Chartered Certified Accountants) and the State Service for Regulation and Supervision of the Financial Market under the Government of the Kyrgyz Republic.
WHO CAN PARTICIPATE?
Students or graduates of any form of education and post-graduate students from 18 to 23 years old.
HOW TO PARTICIPATE?
Please hurry to register during the period from September 21 to October 11, 2019 at http://bit.ly/ifrs-olimp
Detailed information about the competition can be found at http://bit.ly/olimp-info