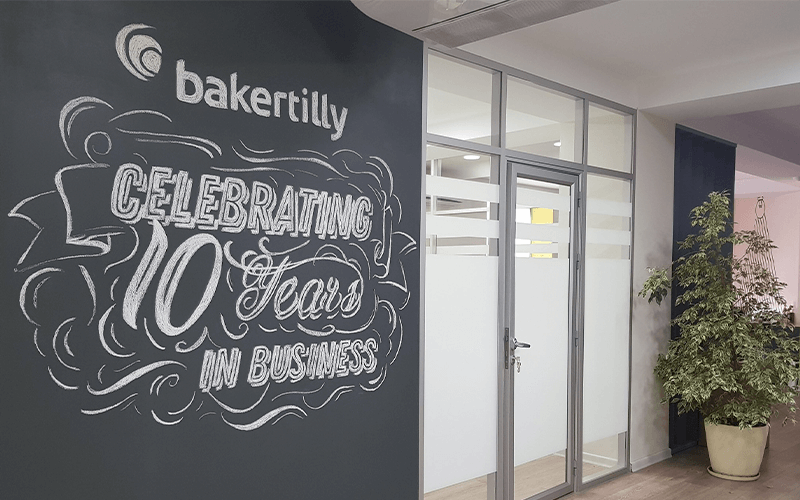 14.08.2019 17:15
First it was just a dream. We wanted to create a company with a comforting and pleasant atmosphere, where employees feel themselves needed and valued. The management and partners of Baker Tilly have always cared about the Company personnel. The quality of work on projects and the continuous the professional development have always been paramount for us. Baker Tilly in Kyrgyzstan is a forge where employees become top-notch professionals. All staff members have the opportunity to gain international qualifications in accounting, auditing and consulting, and we are proud that the Company has 4 ACCA certificate holders, which is the largest number for a single company in the Kyrgyz Republic. I am proud that despite the fact that there is a continuous headhunting, our employees have been with us for many years and we have built a strong team of partners, directors, managers and senior audit and consulting specialists who can carry out any projects on territories of the Kyrgyz Republic and Central Asia.
Currently, Baker Tilly in Kyrgyzstan is represented by several professional practices, such as audit, tax and accounting outsourcing, valuation, IT audit and information security, and strategic business consulting. With more than 40 employees we are the largest audit and consulting company in Kyrgyzstan by the number of staff.
Today, Baker Tilly in Kyrgyzstan is an accredited auditor and consultant by all international donors and financial institutions that are represented in Kyrgyzstan. We are the first and only approved ACCA computer-based examination center in the Kyrgyz Republic. And we are completing the implementation of the ISO 9001:2015 quality management system.
A few years ago, we developed the Info Mapp mobile application, which includes a brief description of civil and tax laws in the form of a Doing Business, tax and credit calculator. The Info Mapp mobile application is developed for Kyrgyzstan, Kazakhstan and Tajikistan in Russian and English languages for both Android and iOS platforms. Currently, our internal software development team is working on developing and improving an application to optimize audit procedures and valuation services.
We are proud that in cooperation with our partners we have launched offices in Tajikistan and Turkmenistan. Today these offices are the leaders in their markets and hold the highest positions, and they also assisted us to launch Baker Tilly practice in Kazakhstan.
We understand our role in the society and the importance of contributing to its development and helping socially vulnerable segments of the population. We provide free audit services and financial assistance to the projects working with orphanages, people with disabilities and youth development. The Company also actively supports mass sport events organized in the Kyrgyz Republic.
We do not rest on our laurels and work on ourselves every day, expanding opportunities to achieve new professional goals. This is part of our work and profession, where a stop means rolling back. And of course, we could not have achieved such great success without our talented colleagues.
I would like to sincerely thank all the partners, customers and friends of the Company who have been with us and supported us all this time.
Sincerely yours,
Kubat Alymkulov
(On behalf of the Management and Partners of Baker Tilly in Kyrgyzstan)