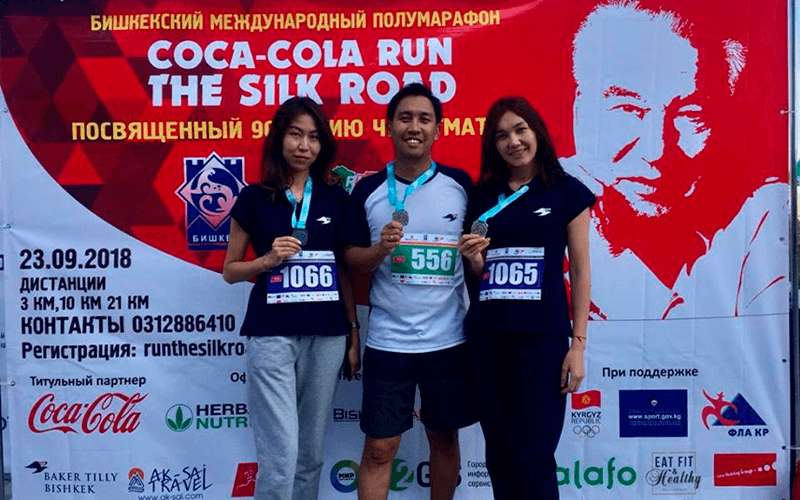 23.09.2018 19:27
Our company traditionally has sponsored the Bishkek International Half Marathon "Coca-Cola Run the Silk Road 2018", dedicated to the celebration of the 90th anniversary of the our great writer Chyngyz Aitmatov.
Run the Silk Road is one of the largest annual sporting events for joggers and propaganding a healthy lifestyle.
The purpose of the marathon was to present the capital of our country as a modern city, which infrastructure allows to host mass sports events, as well as promoting healthy lifestyles, introducing people to regular physical education and sports, developing international friendly connections in sport and tourism, identifying the strongest marathoners of Kyrgyzstan and attracting athletes and tourists from near and far foreign countries. Participants had to run 21 kilometers, also were distances for 3 and 10 thousand meters.
This competition participated by representatives of 19 countries, famous athletes, heads of structural subdivisions of the mayor's office of the Bishkek and large commercial organizations.
Our colleagues did not stand aside and took part in the race among more than 2,200 participants.
We are proud of you!