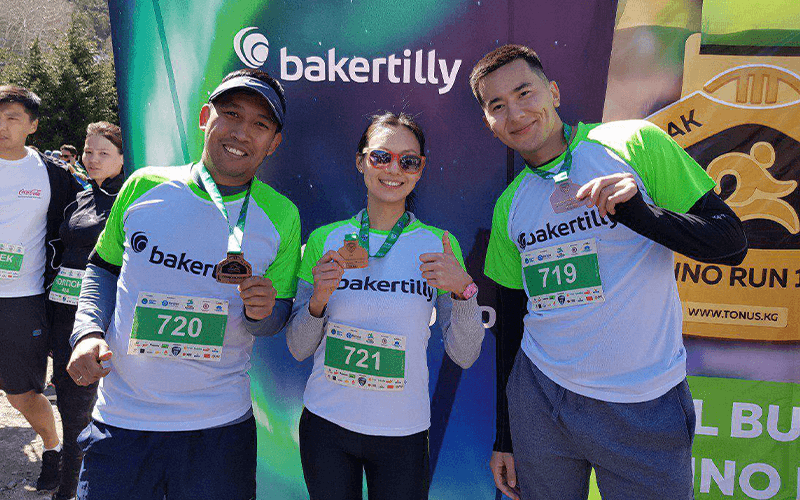 29.04.2019 19:13
On April 29, 2019, the mass race "Ala-Archa Ethno Run" in ethnic style was held in the Ala-Archa gorge, and Baker Tilly Bishkek become as a partner of this event.
"The goal of Ala-Archa Ethno Run is to call people for an active lifestyle, as well as to emphasize the tourist attractiveness of the country through the richness and diversity of the nomadic culture", said the organizers of the event – PF Tonus.
The main peculiarity of the race and the program of the event was in the modern ethnic style. Employees of Baker Tilly Bishkek, as always, did not stand aside and took part in the race with a distance of 10 kilometers among more than 700 participants.
We are proud of you!