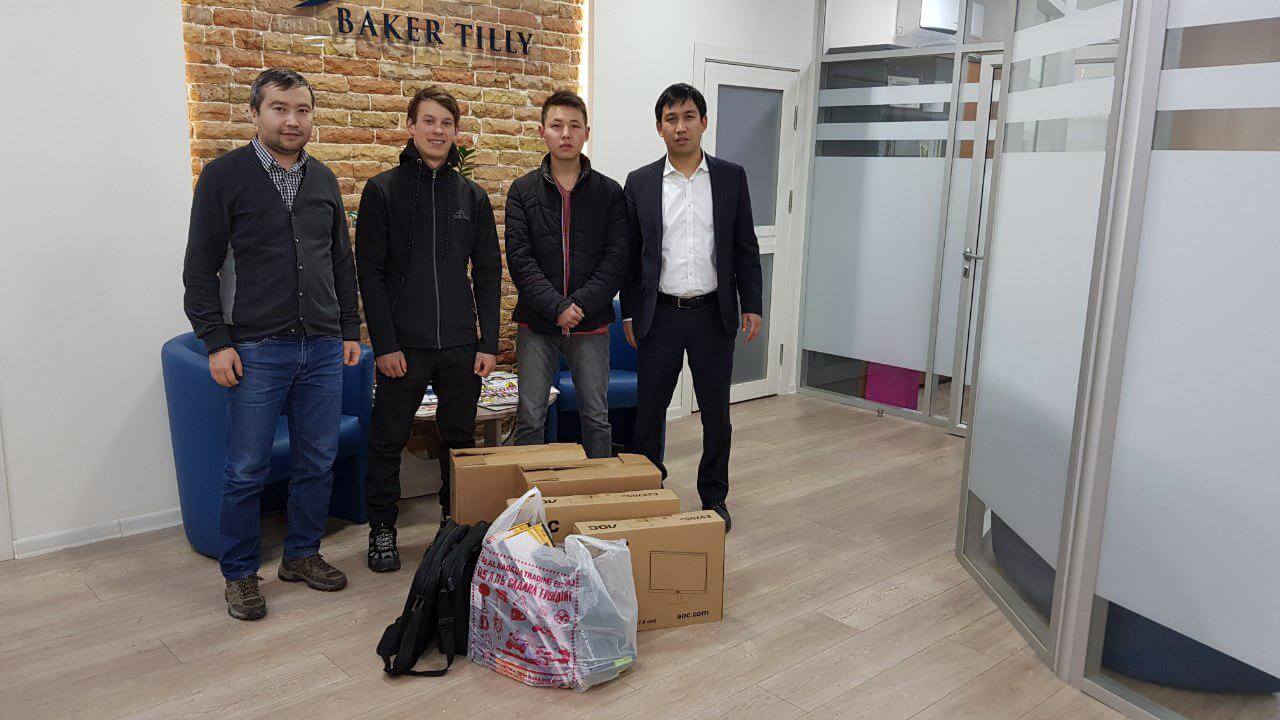 26.12.2018 19:19
This year, the company abandoned the practice of buying expensive gifts and equipped a computer class for the orphanage Svetly Put. This equipment is intended for providing pupils the skills in design and work with projects, and also will help them to be prepared and tuned into a decent, full and interesting adult life.
You will find the addresses of orphanages where children live, who need a drop of good and are waiting for a miracle, by the link below. Share with them the warmth and attention, because to fulfill desires and giving good is easy!
We thank to Nargiza Chynaliyeva, founder of the DILDEN studio and her team for their contribution to this initiative in the form of unique greeting cards.
May the New Year bring You much happiness, good luck, smiles, warmth and light, and be full of bright colors, pleasant impressions and joyful events!
With best regards,
Baker Tilly team.