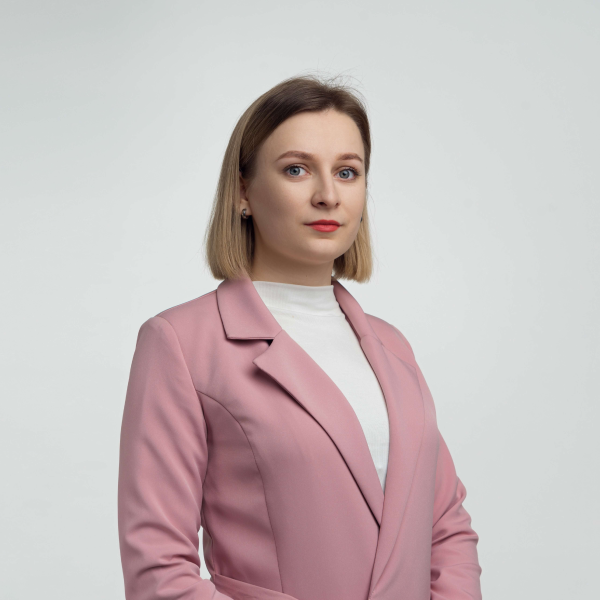 Research Specialist
Anastasia holds a master's degree in management and manages projects for market research and analysis.
Member of the National Network for Monitoring and Evaluation.
Member of the Asia South Pacific Association for Basic and Adult Education (ASPBAE).
She has experience in conducting more than 15 evaluations and studies, including coordinating teams of interviewers and supervisors, developing various research tools and adapting the research methodology and tools to target groups and specific customer requests.
Industry experience includes participation in projects for the development of business plans, marketing and sociological research in such areas as education, tourism, agriculture, manufacturing, FMCG, HORECA, NGOs.