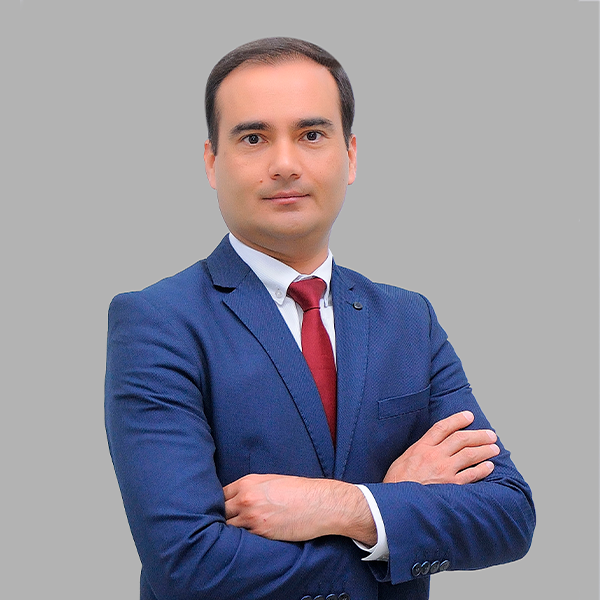 Audit Partner
Gurtgeldi graduated from the Turkmen Institute of national economy with a bachelor degree in in accountancy, business control and analysis.
Student of ACCA (Association of Chartered and Certified Accountants) international professional certification program and finalist of CAP professional certification program.
He has excellent knowledge of International Accounting Standards, International Financial Reporting Standards, International Standards of Audit, banking and tax legislation of the Turkmenistan.
Took part in audit in compliance with International Financial Reporting Standards of such companies as:
— Nordic Energy FZC, UAE
— Eni Turkmenistan Limited, Bermuda
— Aprile UK LTD
— Western Atlas International Inc., USA (Baker Hughes)
— China Petroleum Engineering and Construction Corporation, China
— DGT Logistics Turkmenistan
— Petronas Carigali (Turkmenistan) Sdn Bhd
— Scomi Oiltools Limited, Cayman Islands
— Rina Hong-Kong Limited, Hong Kong
— General Electric International Inc., USA
— JGC Corporation, Japan
— Mitsubishi Corporation, Japan
— MMHI-TPGM Malaysia
— KAEFER Service- und Wartungs- GmbH, Germany
— Archirodon NV, Netherlands
— Johnson Controls, Turkey
— Vetco Gray Eastern Limited, Scotland
— IJSC «Garagum»
— JSC Bank «Senagat»
— Saderat Bank (Branch in Ashgabat)
— National Bank of Pakistan (Branch in Ashgabat)
— SCBT «Turkmenbashy»
— SCBT «Daykhanbank»
— SCBT «Development» projects and others.